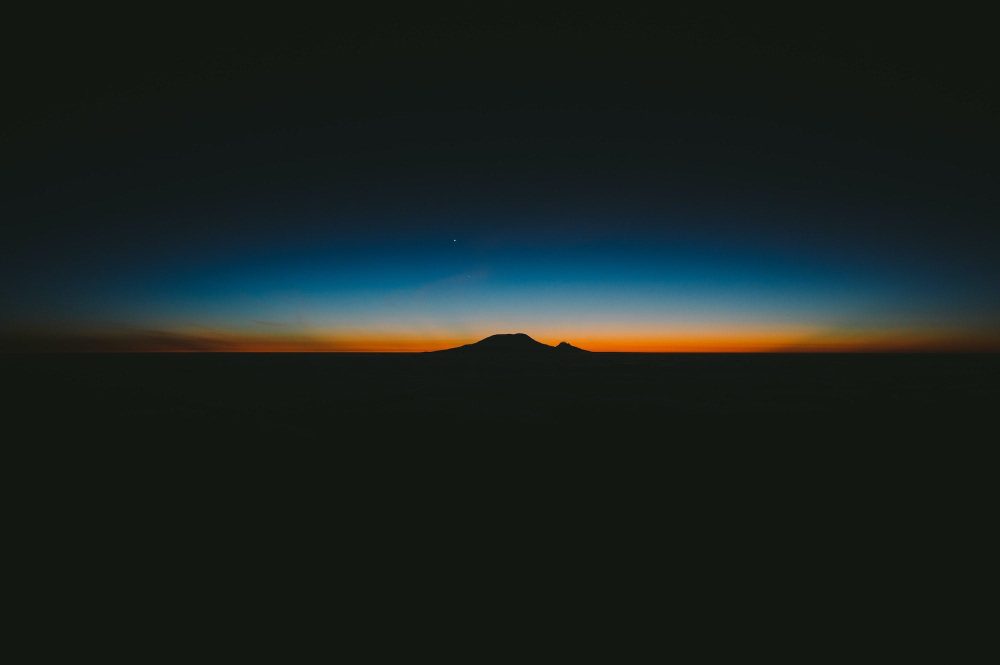 20.04.2020
Don't Go Dark: How To Keep Shining Bright Through Uncertainty
5 min read by Sarah FULFORD–WILLIAMS
COVID-19 has claimed lives, crippled economies, and changed our way of living overnight. The effect on businesses has been monumental; with clients, customers, and relationships disappearing, alongside future pipelines and work flows.
However, despite the negativity, it's crucial that brands stay connected with consumers through this crisis; to deepen relationships through empathy and understanding.
Don't let your marketing and communication channels go dark – now more than ever, you must shine bright.
Of course, the most immediate and important tasks for any brand are caring for staff and ensuring business operations remain unimpaired. Protecting and upholding the safety and happiness of your team should always be mission critical.
But, as we begin to edge past this time of initial outbreak, we should start leaning into a fresh outlook, and devise a new strategy. This is an opportunity to look at your brand from a new perspective and engage your audience in a whole new way, because this world has become our new normal.
Ultimately, brands have the power to help both the public and themselves through this situation. What we're experiencing is unprecedented, and history shows us that crises have the ability to set the wheels of change in motion – often for the better.
Loss and gain will always coexist, and whilst it might take some time and hindsight for the gains to be made clear, we have an opportunity to sow some seeds, with the hope of success for the future.
If you're feeling a little lost right now, we've put together some ideas to help guide your marketing decisions to help you navigate this crisis. We hope you find them helpful.
You can never solve a problem on the level on which it was created. – Albert Einstein
It's time to shift strategy: This is our new reality, and we've got a long road ahead of us. Consumers won't return to normal, and brands shouldn't either. Trust and communication have never mattered more than they do right now. Brand strategy should evolve in line with peoples new media habits; with platforms like Pinterest, Zoom, and Houseparty surging in popularity, what can you do to position your brand in line with this new world of media consumption?
Your tone and behaviour matter now, more than ever: Good marketing means building a bridge of communication from brand to consumer. This is a time for empathy, understanding, and emotional intelligence. Be honest, personable, and real. Review any automated communications to make sure they're still on message and not insensitive – don't use your marketing efforts to fan the flames of fear and anxiety.
Listen to your audiences: Being in tune with public opinion is crucial right now, because views are changing daily. Everyday life now has a new set of pain points, from loneliness to boredom. What is your audience saying on social media? How are they behaving online? What does the data tell you? Use this information to quickly develop a new view of their mindset, needs, and attitudes, and to help inform how you can engage with them in the long-term.
Reach out and touch base: Whether past or present, reach out to your consumer base to let them know you're there for them, sincerely. After doing the above, you're more able to put yourself in their shoes and anticipate their needs. Make your offering as easy to understand, engage with, and purchase as possible.
Can you provide new solutions?: And by this, we don't mean cashing in on the crisis. Brands have a duty to be good global citizens, and this means genuinely putting the needs of others first. Are you able to repurpose or shift your product or service offering to best help consumers with this new outlook in mind? Can you innovate and influence user behaviour? Look to Joe Wicks leading the UK every morning with his YouTube fitness classes, Bread Ahead bakery teaching the world to bake on Instagram, or operas and theatre productions streaming in the evenings for inspiration. We're all viewing the world through the lens of this crisis: be empathetic and understanding of this.
If you can't, don't be a wallflower: Even if you feel you don't have much to share or say right now, you can offer light relief by being useful, informing, entertaining, or by connecting with people. With so much fear and negativity, consider being a beacon of positivity and distraction. Your efforts will be a welcome break from the ceaseless barrage of bad news, and this will enrich your relationship with your audience.
Be readily available: Make your social channels as open and communicative as possible, and let your customers know that you're there to help when they need you. Don't let negative comments go unanswered, especially publicly – tensions are running high, and heated situations are easily defused with a calm, prompt, message. Positive responsiveness is key.
Do what you do best – be you: In times of uncertainty, we cling to the familiar and safe. The most important connection is between brand and consumer – the more simple and easy it is to achieve that, the better. Right now, less is more: hold off on making any big brand changes – no gimmicks, just meaningful, uncomplicated connection. Continue to be inherently 'you'.
Finally, remember that we really are all in this together: And that this isn't forever. It's important to recognise that we've all been blindsided by this, and there is a strange comfort in that. As the saying goes, "this too shall pass." Give yourself and your brand time and space to grow, learn, and adapt. We're all riding this roller coaster together.
Trust and communication have never mattered more than they do today. Continue to shine bright, and remember that you're not alone.
If you'd like help or advice with your marketing, brand, and content strategy, we're here for you. Contact our co-founder Sarah on 0208 050 1921 or at hello@ourownbrand.co to find out how we can help.