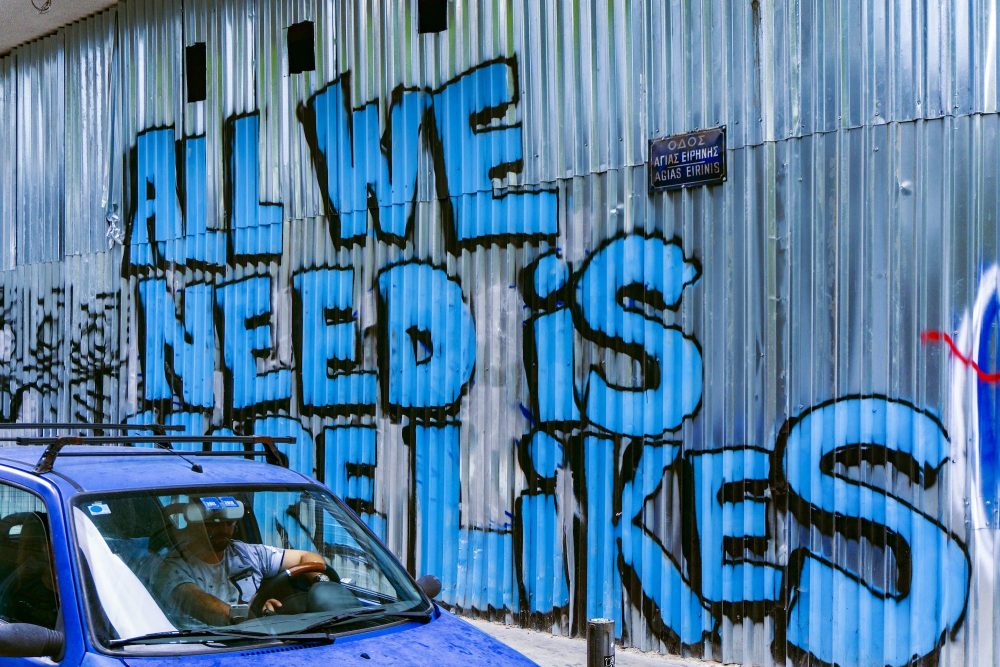 8.07.2023
Creating a Social Strategy That Works for You
4 min read by Abi Feltham
For some people—by "people", we mean us—social media is as effortless as breathing. We are social media yogis, breathing in the marketplace, exhaling content. Inhaling our audience's interests, exhaling the perfect hashtags. But stretching your social muscles can be difficult, and it can be challenging to get your voice heard online.
Every day seems to bring a new technical trend or tool to better connect us. But in an already noisy marketplace, which are you meant to use? And how often? Do people other than grumpy politicians still use Twitter? How old is "too old" to be on TikTok? Must you be a pro-dancer to use it, or just really good at lip-syncing?
These incredible tools can connect you directly to the people who matter most, driving sales, engagement and awareness with your target audiences across the globe – it's all about finding the ones that work for you.
Social media is not just a spoke on the wheel of marketing. It's becoming the way entire bicycles are built. – RYAN LILLY
There are platforms out there for every taste and interest, but it's best to start with the high traffic ones—Facebook, Instagram, Twitter, YouTube, Pinterest and TikTok. With 54% of social browsers using social media to research products, each is as equally important as the other. But how do we establish what's right for you? A social media strategy, informed by insights and research, will help guide your actions and achieve your business goals.
At OOB we take a 5 step approach when creating your social strategy.
What?
Is your mission and vision? What are your objectives?
To be effective, your social media strategy needs to reflect your brand. It must be designed specifically to help meet your business goals. Once we have an understanding of your brand, we can create your personal social media goals and KPIs.
If you're a new brand, for example, brand awareness will be important to establish yourself in the marketplace. If you're a purpose-driven brand wanting customers to sign-up to your platform, your social media goals will include traffic. This part is important, as your goals will help determine which platforms are right for you. Now, we ain't sayin' that we're "goal diggers", except, we totally are.
How?
After setting your goals, we will create a plan on how you can achieve them. Bish, bash, bosh! To do this we will look at competitors and use our understanding of social media to help define the types of content you should be posting, how often you should be posting and so on.
Lead people with what they want. Lead with what they've already said. Lead people from where they're at. Lead them with the things that concern them.
SANDI KRAKOWSKI
Who?
Your social media strategy will only work if you are engaging the right people. Which platforms do your audience already use? Where do they hang out? What's the hot gossip? The 411? Okay, we'll stop.
We will take a look at your target audience, and create brand personas to help us understand their likes and dislikes, and how they engage with social media. This includes what platforms they use, time spent on social media, what type of content they react to… You get the gist.
Why?
Once we've established your brand personas, it's important to understand how you can help them. The 'why' will help shape your social media messaging. We will understand what content gets your customers going, (not like that, get your mind out of the gutter) and how they want to engage with you.
It's a dialogue, not a monologue, and some people don't understand that. Social media is more like a telephone than a television. – AMY JO MARTIN, AUTHOR OF RENEGADES WRITE THE RULES
Where?
To be successful on social media, brands don't need to be present on every platform out there. You know what they say, quality over quantity! We will focus on the channels your target audience uses, and the ones that align with your brand.
Your social platforms, if properly harnessed, can become the most powerful weapons in your arsenal. Think of them as high-energy, double-barrelled plasma rayguns with built in jetpacks for emergencies, compared to the power of a measly peashooter. Impressed? We thought so.
Get in touch with us today to find out how we can help supercharge yours!