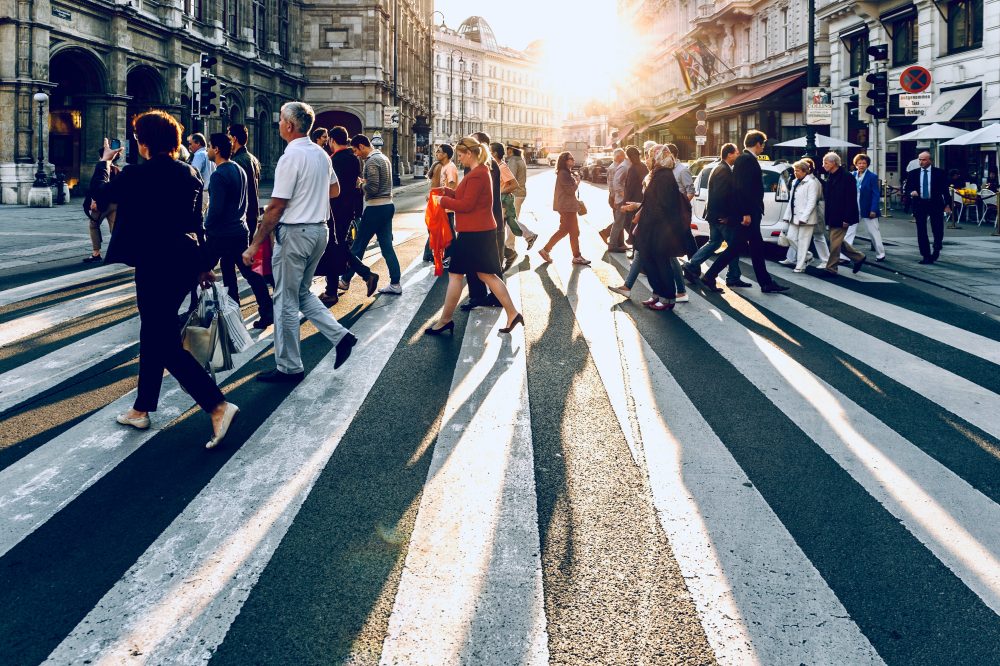 3.08.2023
The Importance of Inclusive Branding
3 min read by Abi Feltham
Inclusivity has become a buzzword that's thrown around so often that its true meaning can get lost in the noise. As brand managers and marketers, it's crucial not to lose sight of the fact that practicing inclusivity goes beyond simply featuring diverse actors in your latest ad campaign.
In reality, building an inclusive brand is a multi-faceted process that can significantly impact your brand's accessibility, appeal to new audiences, and enhance its reputation. Let's break it down and discover how you can authentically embrace inclusivity for your brand.
Reflecting the Real World:
Imagine a world where everyone looked the same, spoke the same, and had the same experiences. Sounds pretty boring, right? Well, the real world is beautifully diverse, and your brand should be a reflection of that. Inclusive branding goes beyond mere representation; it celebrates and embraces the mosaic of identities, backgrounds, and cultures that exist in our global community. By showcasing diversity, your brand can connect on a deeper level with a wide range of people, creating a sense of belonging and fostering a positive brand image.
Expanding Your Customer Base
Let's face it: your target audience isn't a homogeneous group. People come in all shapes, sizes, colors, and backgrounds. By adopting inclusive branding practices, you can tap into new markets and expand your customer base. When individuals see themselves represented in your brand's messaging and visuals, they're more likely to feel a genuine connection and be drawn to what you have to offer. Inclusivity isn't just the right thing to do; it's also a smart business move that opens doors to new opportunities and growth.
Building Trust and Loyalty
Inclusive branding is more than just a checkbox on a corporate social responsibility list. It's about building trust and fostering long-lasting relationships with your audience. When people see that your brand values and respects their identities, they feel seen, heard, and understood. This genuine connection cultivates trust and loyalty, as customers appreciate and gravitate towards brands that align with their values. Inclusive branding sends a powerful message that you care about your customers beyond their purchasing power.
Sparking Innovation and Creativity
Inclusion isn't just about representation; it's about fostering an environment that values diverse perspectives and experiences. By embracing inclusivity within your brand, you create a space where different ideas can flourish. When diverse voices are heard and respected, innovation and creativity thrive. Inclusive teams bring unique insights to the table, resulting in fresh ideas, problem-solving, and out-of-the-box thinking. So, by embracing diversity, your brand becomes a catalyst for innovation and sets itself apart from the competition.
Making a Positive Social Impact:
Brands have the power to influence society and drive positive change. Inclusive branding sends a strong message that your brand stands against discrimination and embraces equality. By championing inclusivity, you contribute to a more tolerant and accepting world. Your brand becomes a force for good, inspiring others to follow suit and challenging societal norms. Through inclusive campaigns and initiatives, you can spark meaningful conversations, raise awareness, and drive social progress.
Inclusive branding isn't just a passing trend; it's a fundamental shift towards a more accepting and diverse society. By embracing inclusivity, your brand not only reflects the reality of the world we live in but also reaps the benefits of expanded reach, customer loyalty, and innovative thinking. So, let's celebrate our differences, break down barriers, and create brands that uplift and empower all individuals. Together, we can build a more inclusive future, one brand at a time.